---
---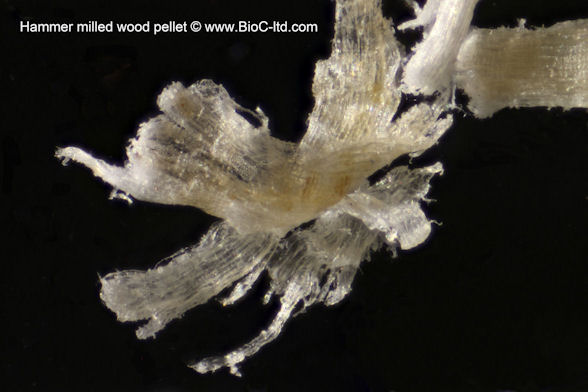 BioC Ltd
BioC Ltd is based near Cirencester in the United Kingdom and specialises in providing consultancy services in the area of combustion, milling, safety, handling and quality management of biomass and fossil fuel, mainly in the UK and Sweden since 1982. Experience includes district heating plants, power generation boilers, waste incinerators, co-firing of biomass and conversions of coal fired boilers to 100% biomass as well as steel reheating furnaces and Kraft recovery boilers.

Recent work has been focussed on conversion of coal fired plant to 100% biomass firing. Feasibility studies, conceptual design, safety and risk assessments have been important activities in connection to these operational changes. It is crucial to carry out these assessments as many properties of biomass fuels are different to those of fossil fuels, particularly the different self-heating and ignition mechanisms of biomass fuels have important safety implications.

Another difference between biomass fuels and fossil fuels is bulk handling properties and how they behave during milling. Coal mills are designed to handle hard and brittle materials whilst biomass fuels are fibrous and often rather soft. The biomass particles can be significantly larger than coal particles and still burn out completely, so the classifiers will need to be modified or run in a different way to avoid unessecary grinding work that will increase power consumption and reduce the throughput. Reduced throughput in the milling plant might lead to a de-rate of the whole plant. This calls for completely different mill types or significant modifications to the existing mills and classifiers. BioC has experience from conversion of coal mills for biomass operation as well as coal burners. A modern Low NOx coal burner is not well suited for pulverised biomass but can often be converted with moderate changes.

BioC Ltd offers solutions, support, feasibility studies and assessments of most aspects of solid fuel based heat production and power generation.

The clients of BioC Ltd range from large utility companies and consultancy companies to biomass trading and supply organisations.
We are delighted to announce our new partnership with ECOMB AB, a Swdish supplier of the Ecotube System for emission control. See the Ecotube tab for more details.

Alf Malmgren, Director